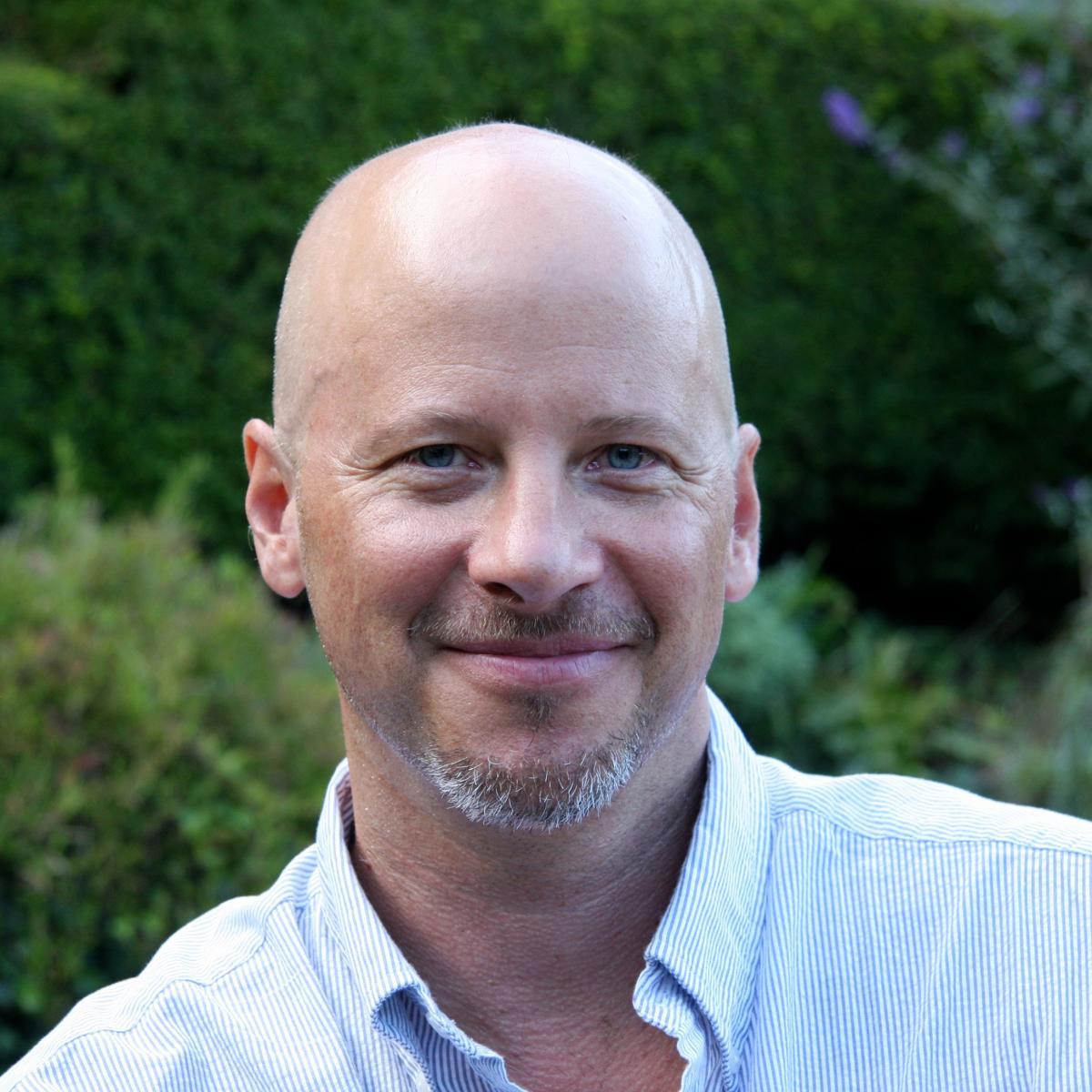 Today is an exclusive live video interview with Eric T. Fleisher, for the interview series

"Interviews with the Leading Edge."
In this series of interviews, I engage with people who are on the leading edge of transformational change, doing work to further the consciousness revolution and how it is manifesting in culture, politics and spirituality, in order to help bring along a more enlightened society.
Eric T. Fleisher is one such person.
T., as he likes to be called, is Director of Horticulture for the Battery Park City Parks Conservancy. Battery Park City is an urban enclave located at the southwestern tip of Manhattan in New York City, in the shadow of the former World Trade Center.
Battery Park City is an urban planner's dream of what an urban utopia should look like. It is a 92-acre planned community created by land reclamation on the Hudson River using over 3 million cubic yards of soil and rock excavated during the construction of the World Trade Center, the New York City Water Tunnel, and certain other construction projects, as well as from sand dredged from New York Harbor off Staten Island.
Battery Park City is owned and managed by the Battery Park City Authority, an independent public benefit corporation created by New York State under the authority of the Urban Development Corporation Excess revenue from the area was to be contributed to other housing efforts, typically low-income projects in the Bronx and Harlem; now the revenue from the area is going to help fund the construction and preservation of over 30,000 affordable housing units citywide by 2016.
Hand-in-hand with the urban aspects of Battery Park City is the development of an ecologically sustainable, organic and green approach to their greenways, and that's where the Battery Park  City Parks Conservancy and the work of Eric T. Fleisher come into full force.
T. has been the Director of Horticulture at Battery Park City Parks Conservancy for over 25 years, and it his visionary and pioneering ways that have made Battery Park City's ecological approach a role model for cities, towns, villages and rural areas anywhere in the U.S. or world.
T. has all businesses and residents of Battery Park City recycle their food wastes, and these wastes then come to his composting facility at the Parks Conservancy offices. From there, he cultivates the compost to build up its biodiversity in order to create a healthy soil teeming with microbiological life. Fungi, yeasts, bacteria, nematodes and other parasitical life harmoniously thrive in the soil he creates.
As T. explains, healthy soil isn't created by adding the old standbys of N,P,K – Nitrogen, Phosphorus and Potassium. N, P, K is the holy trinity of gardening and horticulture, yet the reality about these elements is that it creates an unhealthy monoculture in the soil by wiping out the microbial biodiversity. Instead, the imperative is to bring everything in the soil to life – and the proof is in the pudding, as the greenways of Battery Park City thrive with vegetation and flora, all grown organically and without the use of chemicals, all coming alive thanks to a rich diversity of life that flourish in the soil of Battery Park City.
T.'s approach is so successful that other areas and college campuses around the country have brought him in to have him assist them in creating the same thing in their region, and along with that, students and interns come to his office to study with him and learn his methods.
I met with T. at his Battery Park City Parks Conservancy office at 75 Battery Place in lower Manhattan. There we had a far-ranging talk about his work, his philosophy, his life path and how he developed his approach, and the parallels between creating soil health by cultivating a thriving diversity in the microbiology of the soil and creating better health in people by cultivating a thriving microbiology in the human body.
Eric T. Fleisher's work and his creation of an eco-utopia in Battery Park City is far-sighted and visionary, and has far-reaching implications not only for how we can develop a sustainable eco-system, but for how we can create a sustainable society of healthy people.
T. also showed me the composting area that creates the rich soil he cultivates, and we also went into his lab and looked under the microscope at samples of the diverse microbial life that lives in the soil he cultivates. We brought the cameras along to see this, so you will be able to watch at the end of the interview what I saw first-hand.
To learn more about Battery Park City, here is the link to the website: http://www.bpcparks.org/bpcp/home/