In this series on Happiness, in which I've talked about 2 of the happiest countries on earth – Bhutan and Iceland – and gave you 7 ways to cultivate your innate happiness, one thing I haven't touched on yet is the place where most people spend many hours a day.
It's called The Job.
If you're like most people, you work at a J-O-B, and it's not always a happy place.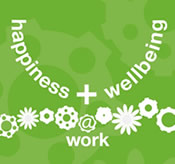 There's people grumbling, bitching, moaning, groaning and just plain being snippy.
Of course, there's also the good days when people are feeling good and having a good time.
But imagine if your workplace was such a happy environment that people occasionally broke out in song!
That's what happening in the above video. Watch it and enjoy the happy workplace having fun and enjoying themselves.
The workplace is a company called Connected Ventures, and the song is Flagpole Sitta by Harvey Danger.
This might not be your song of choice. If it's not, decide what song you will bring into the workplace and then start getting everyone to join in and sing.
That's right – make your workplace a happy one.
And if you decide to video it, send me the video and I'll be glad to post it up here on the Low Density Lifestyle site.
Because you then will be working in a Low Density Lifestyle environment and it'll be worth sharing to everyone.
One last note: if you read our Summer Hours, you'll know that for the summer we are publishing articles one less day a week, 4 days instead of our usual 5 days. So we'll see you again with the next article on Tuesday.