This week we have an exclusive interview with Colin Beavan, the author of the book, No Impact Man.
The book No Impact Man, subtitled "The Adventures of a Guilty Liberal Who Attempts to Save the Planet and the Discoveries He Makes About Himself and Our Way of Life in the Process," came out in 2009 – as did the documentary – and just recently came out in paperback.
Colin Beavan has been featured in the NY Times, Christian Science Monitor, and many other national and international news outlets. He's also appeared on the Colbert Report, Good Morning America, Nightline, The Montel Show and all the major NPR shows.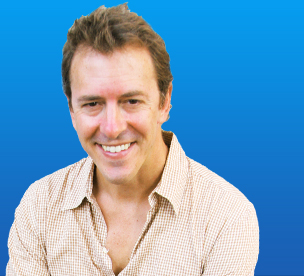 He has a Ph.D. in electronic engineering, and is director of the No Impact Project, a visiting scholar at NYU, an advisor to NYU's Sustainability Task Force, and sits on the Board of Directors of New York City's Transportation Alternatives and on the advisory council of Just Food.
Today is part 1 of this 3-part interview; part 2 of the interview is tomorrow, and then the concluding segment is Friday.
No Impact Man, which has also been made into a documentary of the same name, tells the true story of Colin Beavan and his family's experiment in making no impact on the earth for one year.
It's an enlightening story, and also entertaining and funny, as the Beavan family learns to adapt to life without TV, electricity, taxis, take out meals, and consumerism.
Besides the positive impact on the earth that resulted from their experiment, Colin and family also found it transformed his life in many ways, from the physical – he and his wife's health improved – to the spiritual, in that by curtailing consumerism, he was able to develop a greater sense of connection with others and a greater understanding as to what values in life were most important.
Since his one-year experiment, Colin has become an advocate for more sustainable living, and even has a website, No Impact Project, where people can sign up and live for a week without making an impact.
To learn more about Colin Beavan's work, you can go to his blog, or to his website, www.ColinBevan.com.
In today's interview, such topics discussed include:
***What got Colin interested in doing his No Impact Man one-year experiment.
***How you can sign up to do the experiment for a week
***Some of the positive repercussions of doing the experiment, and why it changed his life
***Where happiness comes from
I hope you enjoy today's installment. Be sure to come back tomorrow for part 2.