In the previous article in this series on What Would a Low Density Lifestyle World Look Like?, I discussed 50 People Who Are Changing the World.
Today I will discuss another person who is changing the world, and making it more sane and peaceful. He wasn't on the list, because he deserves his own article.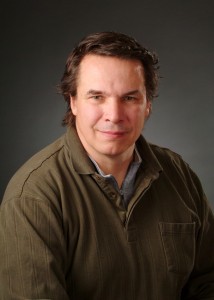 He is Greg Mortenson, author of the 2007 bestseller Three Cups of Tea: One Man's Mission To Promote Peace…One School At A Time, and the recently released sequel, Stones Into Schools: Promoting Peace with Books, Not Bombs, in Afghanistan and Pakistan.
Mortenson is the co-founder and director of the non-profit Central Asia Institute, and founder of the educational charity Pennies For Peace. He's a humanitarian, international peacemaker, and former mountain climber from Bozeman, Montana.
The mission of the Central Asia Institute is to promote education and literacy, especially for girls, in remote mountain regions of Pakistan and Afghanistan.
He was a finalist for the 2009 Nobel Peace Prize, and in March 2009 received Pakistan's highest civilian award, the Sitara-e-Paskistan (The Star of Pakistan), in recognition of what he's done.
What exactly has Greg Mortenson done? To answer that question, let's first look at how he got to where he is now.
In 1992, Greg's younger sister Christa passed away due to epilepsy.
In 1993, to honor his deceased sister's memory, Mortenson went to climb K2, the world's second highest mountain, in northern Pakistan. After more than 70 days on the mountain, Mortenson and three other climbers completed a life-saving rescue of a fifth climber that took more than 75 hours. The time and energy devoted to this rescue prevented him from attempting to reach the summit.
After the rescue, he began his descent of the mountain and became weak and exhausted. He took a wrong turn along the way and ended up in Korphe, a small village where he was cared for by the villagers while he recovered.
Once Mortenson's health was restored, he felt a debt to the remote community for their compassion, and said he would build a school for the village. After a frustrating time trying to raise money, Mortenson convinced Jean Hoerni, a Silicon Valley pioneer, to found the Central Asia Institute, with Mortenson as the Executive Director.
The Institute began its work, yet over the years, in the process of building schools, Mortenson has survived an eight-day armed 1996 kidnapping in the tribal areas of Waziristan, in Pakistan's  North-West Frontier Province; escaped a 2003 firefight between Afghan opium warlords; endured two fatwas by angry Islamic clerics for educating girls; and received hate mail and threats from fellow Americans for helping educate Muslim children.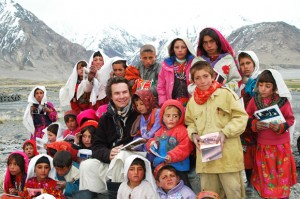 Mortenson believes that education and literacy for girls globally is the most important investment all countries can make to create stability, bring socio-economic reform, decrease infant mortality, decrease the population explosion, and improve health, hygiene, and sanitation standards globally.
Mortenson believes that fighting terrorism only perpetuates a cycle of violence, and that there should be a global priority to promote peace through education and literacy, with an emphasis on girls' education.
"You can drop bombs, hand out condoms, build roads or put in electricity, but unless the girls are educated, a society won't change," Mortenson says. Because of community buy-in, which involves getting villages to donate free land, subsidized or free labor, free wood and resources, the schools have local support and have been able to avoid retribution by the Taliban or other groups opposed to girls' education.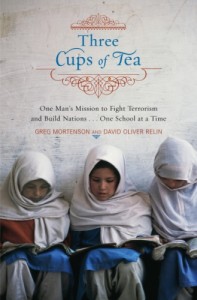 As of October 2009, Central Asia Institute has established over 131 schools in rural Afghanistan and Pakistan, which provide education to 54,000 students, including over 44,000 girls. Pennies for Peace is a program Mortenson launched to involve American school-children in fund-raising efforts for the schools in Afghanistan and Pakistan.
You can hear Greg Mortenson explain his work in the above video, and as you listen you will see why he truly is helping to create a Low Density Lifestyle world.
To learn more about his work, check out his website Three Cups of Tea.