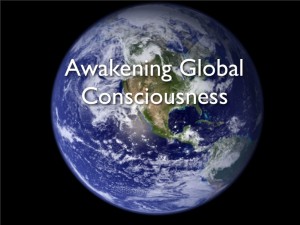 On Wed. Sept. 23 at 6:30pm, Dr. Michael Wayne will give a talk, "The Revolution Will Be Televised: Why the Movement Towards an Open Culture Will Lead to the Most Enlightened, Holistic and Sustainable Society in History."
It takes place at the Saratoga Springs Public Library, 49 Henry St., Saratoga Springs, NY 12866.
Admission is free.
About the Talk:
The poet Gil Scott-Heron once uttered the famous line, "The Revolution Will Not Be Televised." But he's wrong. There's a revolution occurring, and it is being televised right in front of us. Some call this revolution that's happening the consciousness revolution, while others call it the quantum revolution.
The winds of a deep transformational change are collecting and beginning to reach a tipping point. More people are starting to see or intuit this: as a dream, as a vision, and as a reality. At first this vision was considered a mystical experience, encountered by only a chosen few. But now, more and more people are awakening to this experience and insight.
This is not some pipe dream. It is a world in the making, because more people are awakening to this reality—and it is this awakening that is creating the revolution. This revolution is moving us towards an open culture, which is a world in which the barriers that hold people from connecting heart to heart and mind to mind are removed, creating a major paradigm shift.
This revolution is asking us to move towards our own leading edge, and as we do, society and the world will also be led to its own leading edge, creating a synergy in which we become the change we want to see in the world, and the world becomes the change we want to see in ourselves.
Join presenter Michael Wayne as he shows what is happening here. The first part of the program will be an interview Dr. Wayne did with John Perkins, author of the best-selling book "Confessions of an Economic Hit Man," for Dr. Wayne's Interviews with the Leading Edge video interview series. The second part of the program will be a discussion of the movement towards an open culture, what it is and its relevancy in our own lives.
Michael Wayne Ph.D., L.Ac., is the author of three books, and his new book, "The Quantum Revolution: The Power to Transform," is coming out soon. He is also a practitioner of Acupuncture, Chinese Medicine and Integrative Medicine, and the Producer/Host of the video interview series, Interviews with the Leading Edge.