Yesterday was the first part of this exclusive 3-part interview with Colin Beavan, the author of No Impact Man.
We continue today with the second installment. As I mentioned in yesterday's article, No Impact Man, which has also been made into a documentary of the same name, tells the true story of Colin Beavan and his family's experiment in making no impact on the earth for one year.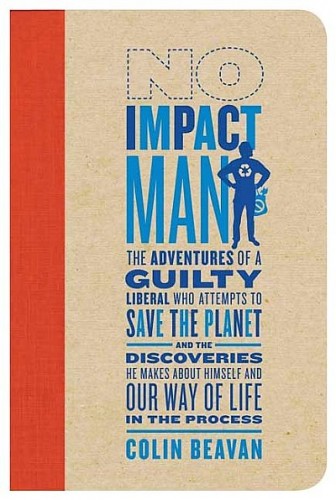 It's an enlightening story, and also entertaining and funny, as the Beavan family learns to adapt to life without TV, electricity, taxis, take out meals, and consumerism.
Besides the positive impact on the earth that resulted from their experiment, Colin and family also found it transformed his life in many ways, from the physical – he and his wife's health improved – to the spiritual, in that by curtailing consumerism, he was able to develop a greater sense of connection with others and a greater understanding as to what values in life were most important.
The story is such a fascinating one that Columbia Pictures has optioned the book in order to make it into a feature film.
In today's segment, such topics discussed include:
***the beneficial health consequences of the one-year No Impact experiment, and how it has transformed his life since
***the general rules of the experiment
***his work with No Impact Project and how he's integrating sustainable living education into high school and middle school class curriculum
***what he tells audiences as he speaks around the country
***what role technology plays in creating change and creating community
Enjoy this second installment. I'll be back next time with the third and final part of the video interview with Colin Beavan.