In yesterday's article, I told you of the life and music of Leonard Cohen, and of his spiritual odyssey along the path of life.
Today I want to tell you about another musician who has spent their entire professional life blending the spiritual not only with their music but with their personal life.
This musician I will tell you about was at one time one of the biggest pop stars in the world, an artist who produced hit song after hit song and all told has sold over 60 million albums.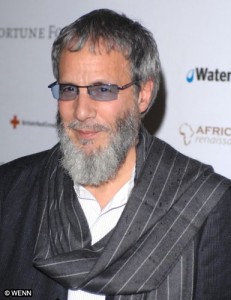 This musician's name is Yusuf Islam and he was born in 1948. His birth name was Steven Demetre Georgiou and he was a British native of Greek Cypriot and Swedish ancestry.
He goes by the professional name of Yusuf now, but at his peak he was known by a different name. I won't reveal his name until the end of this article – so don't you be scrolling down to the bottom to find out until you've read the entire article.
In 1969, Yusuf Islam was 19, had cut a couple of albums and was living the life of a fast-rising pop star in his native England. But in that year he contracted tuberculosis and a collapsed lung and nearly died. He spent three months in a hospital and a year recuperating his health.
At that point in his life, having been so close to death, he began to question his values and his spirituality. He took up yoga, meditation, studied many religions, and became a vegetarian. During this time Islam experienced a spiritual awakening, and he used this period of his life to write many songs that had a soulful inclination.
Once he recovered his health, Yusuf Islam was a changed man, and his music reflected that. He changed from a rock style to a folk-rock orientation; his music became soft, thoughtful and introspective, yet at the same time extremely accessible. He produced numerous albums, each having many popular songs. Yusuf Islam had become one of the biggest stars not only in the genre of folk-rock, but in the entire field of popular music during most of the 1970's.
But as the decade continued, Yusuf Islam became restless and again began questioning his values. He had achieved fame on his terms – writing soulful, spiritual pop music – but he was no longer satisfied.
And just like that, he abruptly ended his career. Yusuf Islam had been seeking inner peace and spiritual answers throughout his career, and finally found what he had been seeking. In 1978 he became a Muslim, changed his name to Yusuf Islam, auctioned off all his guitars for charity, and walked away from the field of music for good.
He devoted his life to educational and philanthropic causes in the Muslim community, and also worked at promoting world peace; for his endeavors he won several peace prizes.
And then, 28 years after leaving the field of music, in the year 2006, he returned to pop music with his first album of new songs entitled An Other Cup. And on May 5, 2009 he released his newest album Roadsinger.
His integration began by performing at charity events, and then he performed at the 2006 Nobel Peace Prize ceremony. From there he played at Lincoln Center in New York in December 2006 and in London in April 2007.
And he has continued doing concerts, primarily events that are charitable in nature. He feels now that through his music he can help bring peace, love, kindness and an appreciation of spiritual values to the greater public.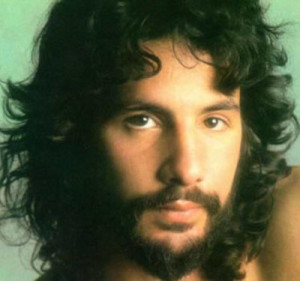 The world has readily welcomed back Yusuf Islam, the artist formerly known as Cat Stevens.  When he was Cat Stevens he wrote so many beautiful songs. Here are a few: "Moonshadow;" "Morning has Broken;" "Peace Train;" "Rubylove;" "Wild World;" "Tea for the Tillerman;" "Father and Son;" and "Oh Very Young."
We are all extremely fortunate to have someone like Yusuf Islam in our presence. He may have been out of the public eye for 28 years, but he was never forgotten.
Yusuf Islam is someone who has always been connected to the spiritual dimension of life. He is also someone who understands what a Low Density Lifestyle is about.
In the video at the top of the page, you can watch Yusuf perform the song "Roadsinger" from his new album of the same name. And in the below videos, you can see Cat Stevens sing some of his classic songs.
"
Let others know about this article by posting it on Twitter! It's easy – just click on the "tweet it" button below.