If you feel stuck, like you're just "going through the motions," or you're unhappy, miserable, bored, or you just want to live a happier, more fulfilled and purposeful life, this is for you….
How to Break Free of Your Comfort Zones:
A 4-Week Online Pilot Course to Help Get You Unstuck, Move Past Fear of Failure and Flourish

Beginning Thursday, June 8, at 8pm Eastern Time
Do you feel miserable in your
"fake happy" life?

Are you living the life you know you're capable of?

Are you so uncomfortable in life that it's making you unhappy?
Many people are, and they find that they're sacrificing life's potential because they're afraid of uncertainty.
This leads to such problems as working at a job that leaves you unhappy and unfulfilled. Being in an unsatisfying relationship. Not being able to find a relationship partner. Having an inability to express or advocate for yourself. Feeling overwhelmed. Not taking care of your health. Feeling creatively blocked. Being in a constant state of stress. And more.
If this sounds like you, and you're looking for happiness, fulfillment and purpose, but your way forward constantly seems to be blocked, I have a program for you.
It Doesn't Have to be That Way…

Here's What I'm Offering

I'm giving a  live online workshop that will help you realize your potential for happiness in life by breaking free of the negative cycles that keep you in your comfort zones.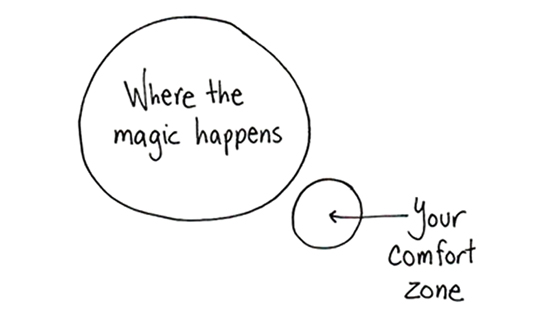 It will be completed over 4 weeks, with each 60-minute lesson designed to help you identify the blocks that keep you in your comfort zones. After each class, you'll complete a homework assignment, so you'll know exactly what to do. You'll also learn how to break free through the process I call future life progression, helping you to create a more happy, fulfilled and purposeful life.
The classes will take place using online web conferencing software, so you can remotely take part in each lesson regardless of where you live, from the comfort of your own home. Each call will also be recorded, so if you can't attend live, you can listen to the replay later, at your own convenience.
The web conferencing software allows the class to be interactive, via video or audio.
Each lesson will provide educational material, along with worksheets and action steps, to help you identify the invisible negative beliefs that have limited your ability to live a happy and fulfilling life.
Added Bonus:
You will get two one-hour one-on-one, via phone or Skype, private coaching sessions with me to address your unique life situation. These will be done at times that are convenient for you.

Why You Need This Course

Here's Why "How to Break Free of Your Comfort Zones" is a wise investment:

I'll be available to you whenever you need help, with unlimited email support for the duration of the pilot program
You'll have two personal coaching calls where we'll dive in and examine the specifics of your situation
You'll become more aware of your own blocks and limitations and start to practice future life progression immediately
You'll be better able to identify the negative cycles that are holding you back
You'll gain the confidence to break free from the negative cycles and take action to move outside your comfort zone
You'll become happier knowing that you're living your life to its fullest potential
You'll feel more fulfilled by the choices you're making
You'll regain control over your life and the choices you make
The program consists of a small, intimate group, with individualized attention
The program is a group setting so each can give-and-take with their experiences
You'll receive detailed meditations and exercises to help you through the process
Because this is a pilot program, one that I am not fully launching to the general public, I am keeping it small, which lets me give you lots of individual attention.
In return, I will be asking for your feedback to see if you have suggestions for better ways that I can present the material.
Why You Should Learn From Me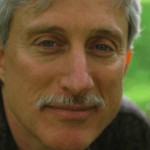 I'm Dr. Michael Wayne and over the last 25 years, I've helped tens of thousands of people in my acupuncture and integrative medicine practice feel better physically, emotionally and spiritually. I've written four books that show how to live a healthier, happier and fulfilled life. In addition, I am a passionate and tireless advocate for a Quantum Revolution, which is the movement towards a more holistic, sustainable and enlightened world.
I can help you identify what's holding you back, and help you move beyond your comfort zones to achieve the potential you know you have.
I've worked with tens of thousands one-on-one, helping them achieve more authentic, healthy and fulfilled lives.
I've helped people:
Heal from long standing, chronic illness and feel more vitality;
Achieve a better sense of wellness;
Get their lives back in the right direction, and achieve mental clarity and focus;
Find a better sense of calm and inner peace;
Go in the direction of their passions and get past their fears;
Use more of their mind's capabilities and think in a more creative, innovative and open way;
Get past the story they carry around with them a story of their own creation, that holds them from living a more fulfilled life.
Additionally, I have been featured and received national media attention by the likes of: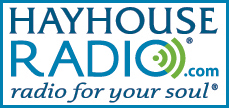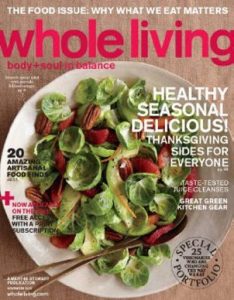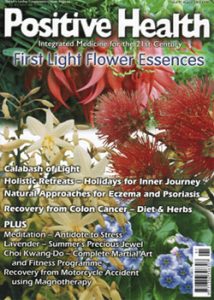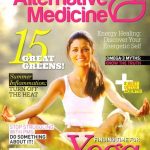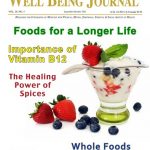 Over the years of working with patients in a one-on-one clinical setting, I began to understand what held people back from achieving better health and creating a transformation and Quantum Revolution in their own lives. And what I saw as the biggest impediment was how people think and the limitations they place in front of themselves.
What I Learned After Escaping From
My Comfort Zones
Twelve years ago, I became keenly aware of where I was holding myself back. I realized that if I wanted to live a more enlightened life, I needed to live in integrity with myself and live more authentically.
This journey led me to understand that living a more enlightened life isn't just about meditating, doing yoga, eating organically, attending workshops, and being spiritual, but also about developing the self-awareness to look honestly at yourself. This realization allowed me to know myself better and shined a light on the blind spots I created to kept me stuck in comfort zones of my own making – and in the process, held me back from progressing forward and creating a Quantum Revolution in my own life.
Once I made these discoveries, I wrote my first book, "Quantum-Integral Medicine: Towards a New Science of Healing and Human Potential."
I received endorsements for my book from people I greatly admire (people who are influencers) and it led me to know I was on the right path to uncovering the blocks that people have ingrained in themselves. From there I have written three more books and expanded my work.
Now my work is solely committed to helping as many people as possible live a happy, fulfilled and purposeful life, which allows them to have a Quantum Revolution take place in their own lives.
What We'll Cover Over Four Weeks:
Week 1: Overview of Comfort Zones – Thursday, June 8
What are the three zones?
The dangers of the comfort zone
Why the comfort zone is crippling you and how to break free
The relationship between breaking free of your comfort zones and creating a Quantum Revolution in      
     your life
Week 2: Comfort Zones, Learning Zones and Danger Zones – Thursday, June 15
The science and psychology of the comfort zone
Good is the enemy of great – the limiting and cocooning effects of the comfort zone
The learning zone, leadership and growth
The danger zone and why it pushes you back into the comfort zone
Week 3: The Role of Courage in Breaking Free of Comfort Zones – Thursday, June 22
Fear and the comfort zone
Strategies to cultivate the courage to break free
Why imaginal cells create the biology to break free
How courage and vulnerability change your life
Week 4: The World Beyond Comfort Zones – Thursday, June 29
Flow and Post-traumatic growth
Visualizing the world beyond your comfort zones using Future Life Progression
The quantum mind and peak capabilities
Becoming a Visioneer and creating a more creative, enlightened and rich life
Your Investment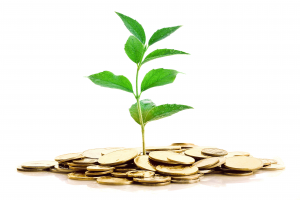 The price of the program is just $97.
Why only $97? I'm keeping the price super-low because this is a pilot program and I'll be asking for your feedback about how I can improve it before I offer it to the general public at about four times what you'll be paying.
That breaks down to less than $25 a week, far less than what than you'd spend on dinner for two at a mediocre restaurant.
I'm offering you this price because I'm expecting to be highly engaged with you and get your feedback about how the program can be improved. This will allow me to shape the most effective full-scale program possible.
When I release the full scale program, the price will be $397.00, which is why you will want to consider joining the pilot program.
You'll get more of my attention and a much better price!
---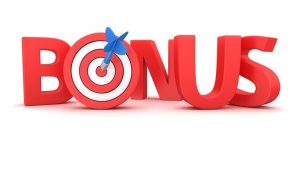 Just the bonus of the two individual one-hour coaching calls with me is well worth the price of the course – the value of the coaching calls by itself are $400.00 – and the coaching calls are included in the $97 cost of the course!
---
Why Should You Invest in a Course
With Me?
My Credentials:
I have written 4 books:
Quantum-Integral Medicine: Towards a New Science of Healing and Human Potential; The Knuckleball From Hell; The Low Density Lifestyle; and The Quantum Revolution: The Power to Transform

These books reflect my expertise in the fields of wellness and healing, personal growth, creative intelligence, quantum thinking, human potential, and vision and leadership

My Ph.D. is in the field of Quantum-Integral Medicine, a field I pioneered.
I have been a practitioner of acupuncture, Chinese medicine and Integrative Medicine for over 25 years
Founder of the IdeaLab, which was a think tank to foster Quantum Thinking and Creative Intelligence, in order to cultivate innovation. The current incarnation of the IdeaLab is what I call the Visioneer Laboratory, which is also a think tank along the same lines of the IdeaLab.
I am the producer and host of an in-depth video interview series, "Interviews with the Leading Edge."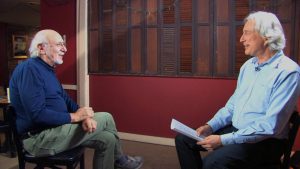 With "Interviews with the Leading Edge," 32 episodes with some incredible influencers and role models – all leaders in the movement to create a Quantum Revolution –  have been filmed to this point, with more coming over the coming months: two are scheduled as of now and seven more are in the works.
Here are some of the people I've interviewed as of now that are worth mentioning:                                              
Peter Yarrow, from Peter, Paul and Mary;
John Perkins, bestselling author of "Confessions of an Economic Hit Man";
Donna Eden, bestselling author of "Energy Medicine";
Mark Nepo, bestselling author of "The Book of Awakening";
Katherine Woodward Thomas, bestselling author of "Conscious Uncoupling";
Carole Hart, award-winning filmmaker of "For the Next Seven Generations" and "Free to Be You…and Me" and one of the original creators of "Sesame Street"; 
Matthew Fox, bestselling author of over 30 books and a well-known spiritual and political activist.
Karenna Gore, an environmental activist and daughter of Al Gore.
What Key Influencers Are Saying
About Me…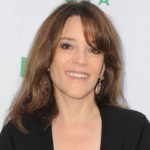 "Michael Wayne has brought us closer to the understanding we need in order to heal ourselves, each other and the world." – Marianne Williamson

"There is a revolution in medicine taking place, and no one sees this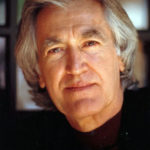 more clearly than Dr. Michael Wayne." – Dr. Larry Dossey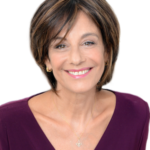 "Michael Wayne has a true and deep understanding of what it takes to create a more evolved and enlightened society. If we allow ourselves to be led by his gentle guidance, we will discover a pathway to loving and harmonious relationship between all living beings." – Katherine Woodward Thomas

Frequently Asked Questions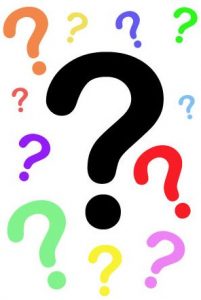 Q: I don't feel like my life is all that bad, but something doesn't feel 100%. Will taking this course throw my life off track?
A: Not at all – in fact it will help get your life on track!
Q: I want to get my life together, but will this help me?
A: It will definitely help you. Between the course and the private, individualized session with Dr. Wayne, it will help you gain more mastery of your own life.
Q: I'm afraid of change… I don't know if I can do this.
A: As the saying goes, the only thing we have to fear is fear itself. You can definitely do it, all you have to do, with Dr. Wayne's help, is make a manageable plan to move forward.
Q: Isn't it unrealistic to just follow your dreams?
A: It's not unrealistic to follow your dreams if you do it in a practical way in which you have a plan. It's more unrealistic to stay in the same old, same old, when it's not working and making you feel miserable.
Q: I don't want to radically change my life (i.e. I can't leave my job, or change my personal relationships, or take on anything new).
A: Again, you can change your life as small or as big as you choose. The key is to move forward, and I will work with you to help you make a plan that works for you.
Q: This sounds like a lot of hard work…
A: Once you get past your comfort zone, as the class aims to help you do, it will actually feel easy. Nothing gets accomplished without work, but if you are living a life that makes you feel fulfilled, happy and purposeful, work and play become one and the same.
Q: What if I'm unable to attend one of the sessions?
A: All classes will be recorded and you will have access to all of the recordings to watch at a later time.
Don't Settle
For Less!
If you're tired of not living your life to its fullest potential
If you no longer want to settle for your "fake happy" life
If you're feeling unhappy, miserable, bored, depressed, and may or may not understand why
If you have a lack of confidence and belief in yourself that you can achieve something better, in whatever endeavor you undertake
If you have a fear of failure: crippling fear of taking action towards improving your situation, but then not having it work out. You may feel like you tried once and it didn't work out, so it's not worth trying again.

Then:
Now is the time to stand up and move forward, so you can escape from the negative patterns in your life that have been holding you back.
Join me for this 4-week program and give yourself the tools to take back control of your life.
Give yourself the toolset you need to identify the negative thought patterns that are holding you back and causing you to stay rooted in your comfort zone.
In working with me, we'll explore what will give your life purpose, passion and fulfillment.
Why You Need to Act Now
To recap what you're getting:
1. Four 60-minute classes, held over 4 weeks. All classes are recorded to watch again at a later time, if so desired.
2. Small individualized classes, which allows for much greater individualized attention. The class will be interactive, via video conferencing.
3. Unlimited email support with me for the duration of the class
4. Supplemental learning materials and class assignments
5. Two one hour, one-on-one, private coaching sessions with me, to focus on your needs
Right now I am only accepting 15 people into the pilot program because I want to be able to give you the level of support you need to succeed.
So, if you want to achieve the outcomes you desire, and break free from your life's negative cycles, you will need to act now.
The cost is only $97. As I said above, the full scale course, once I release it, will be $397.00.
The program starts on June 8, which means the final date to join is June 7 – if there is still space open at that time.
So, act now by joining the program today so you don't miss out on this golden opportunity.
My Money-Back Guarantee
Because this pilot group is small, I personally guarantee that if you go through the entire course, do all the assignments, and feel like you aren't making progress within 30 days after the course has ended, I'll refund your money, no questions asked!
How to Join – and What Happens Next
Here's what will happen once you join the program.
You'll click the button below, which will take you to a page to fill out your credit card or Paypal details
Take your first step towards breaking free of your comfort zones and click the Buy Now button here:
Once you enter your payment details, you'll receive a receipt and a welcome email from me, explaining the first steps.
You'll also receive all of the details you need to get prepared for the first workshop.
I'll also send you a reminder email a few days out from starting, giving you details of what to expect from our first program and then you'll receive a reminder email the day before to make sure you're ready for the program.
I will also send you details about how you're going to be able to book your private session with me.
Register for the course by clicking the Buy Now button and then follow the instructions to pay by Paypal or credit card: